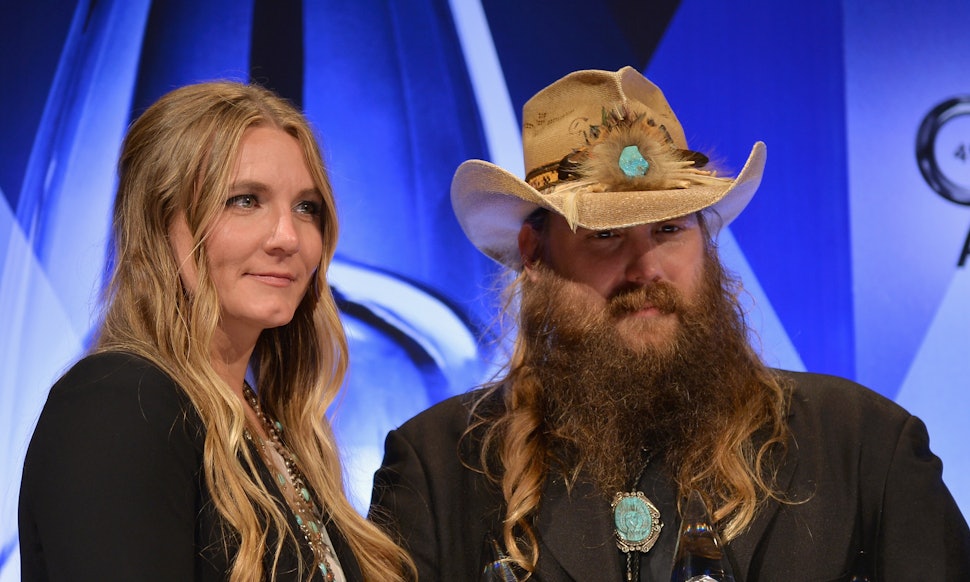 Eerder deze maand onthulde Chris Stapleton tijdens zijn concert in Madison Square Garden dat hij en zijn vrouw Morgane hun vijfde kind verwachten in 2019.
Chris en Morgane hebben ook tweelingzonen die acht maanden oud zijn plus een zoon en dochter rond de leeftijd van 6 en 8 jaar.
Voor een artiest die in 2018 meer liefs meer dan 50 shows samen met zijn vrouw deed zijn de concerten een familieaangelegenheid geworden.
You know, our kids go on the road, my in-laws go on the road, my mom goes on the road when she feels like coming, and so we carry a good bit of actual family," verteld Chris tegen Kix Brooks tijdens de American Country Countdown. "As an extension of that, I consider Derek [Mixon on drums] and J.T. [Cure on bass] to be family members, you know, the guys in the band, and all the guys in the crew. I want everybody to feel like they are family. We try to approach things that way. That's always been the goal with me anytime.
Chris en zijn reizende familie zullen in de komende maanden wat vrije tijd hebben voordat ze in maart naar het Verenigd Koninkrijk en Ierland vertrekken voor het C2C festival, we hopen uiteraard ook dat ze erbij zijn in Amsterdam!
Chris zal op 8 februari ook optreden ter ere van Dolly Parton op het MusiCares Person of the Year gala van 2019.